Wicker Furniture
Unique handcrafted wicker furniture introduces comfort and elegance to any living area. Transform your interior into a coastal paradise that you can enjoy all year round!
View more
Wicker patio and porch furniture and indoor wicker accents rose in popularity during the 1970s, but the use of wicker materials in outdoor and indoor wicker furniture has been around for centuries as one of the most versatile and rugged techniques. Explore this classic in today's woven furniture for the modern audience.
Wicker materials are becoming increasingly popular in indoor and outdoor home design. Replicating the cozy furniture of our childhood, as well as connecting us to nature, wicker exudes this effortless warmth and comfort while being contemporary and chic. Learn about the origins of wicker and how to differentiate various types of wicker, and note ideas for your interior.
INDOOR WICKER FURNITURE: ROOTS, TYPES, CARE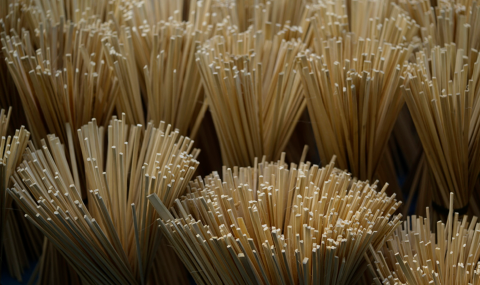 ORIGINS OF WICKER
The origins of outdoor wicker furniture can be traced back more than 3,000 years, with a wicker chair found in King Tut's tomb in ancient Egypt. It's a weaving technique using natural fibers such as bamboo, rattan, seagrass, and later introducing synthetic materials. Wicker reached a peak of popularity in the 19th century with the surge in rattan trade between Europe and Asia and has been widely used ever since.
The continued growth in bohemian trends has made wicker materials more widely explored. Together with advancements in all-weather wicker, outdoor wicker furniture has flourished. That being said, wicker is definitely not limited to outdoor use as patio and porch furniture. Over the years, interior designers have found ways to use wicker furniture indoors, building upon the classic style with innovative materials and unique shapes.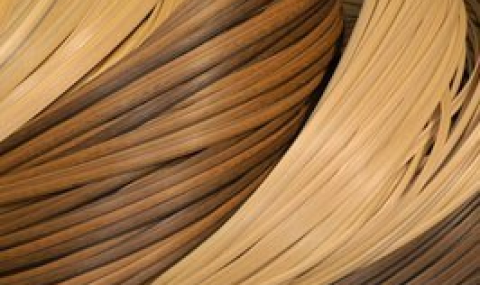 TYPES OF WICKER
There are two main types of wicker to distinguish: natural and synthetic. Natural wicker, hand-woven by skilled artisans from natural materials, is meant to be the basis of indoor wicker furniture, whereas synthetic options, also called resin wicker and all-weather wicker, are more durable and perfectly suited for outdoors as wicker porch and patio furniture.
When it comes to the weaving of outdoor and indoor wicker furniture, the process is similar for both. The main difference is the materials. For wicker bedroom furniture and other wicker uses indoors, the materials used are usually rattan, reed, willow, bamboo, and other natural fibres. For outdoor wicker furniture, aluminum frames and synthetic, man-made fibres are used to replicate natural rattan and have improved durability against the elements.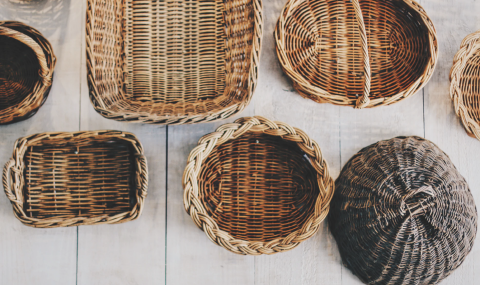 DIFFERENCE BETWEEN RATTAN AND WICKER
There is often confusion between the terms 'wicker' and 'rattan' as many tend to think both describe the same thing. However, rattan is a material used for weaving, while wicker refers to the style of weaving and the technique itself. Wicker furniture can be made from rattan as well as various other natural or synthetic wicker materials, and all of the options would qualify as wicker due to their construction.
Rattan is a climbing palm – the poles are used as the basis of the furniture frame, while vines are cut into strands and worked into weaving material to be woven into wicker porch and patio furniture. Kouboo's wicker furniture uses the best natural rattan and is crafted by hand in Indonesia.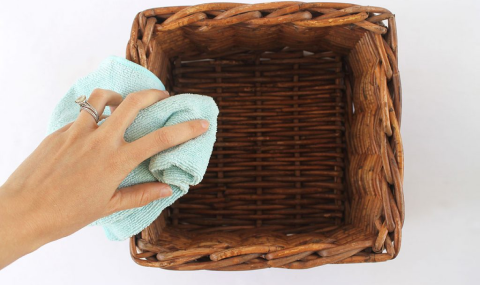 WICKER CARE
Make sure you don't keep your wicker patio furniture outside without any protective cover 24/7. It's best to take the pieces inside and store them somewhere. This will help to protect your wicker patio chairs and the rest of the furniture set from harmful UV rays. Natural wicker materials will fade and splinter when exposed to direct sunlight for a long time.
Similarly, your white wicker outdoor furniture won't do so well in a constantly humid environment. It tends to soak up moisture, which leads to mildew and rotting. Even if it is waterproofed, don't let moisture build up, and wipe down the furniture after rainfall or exposure to other elements. Spend a bit of time to dust the wicker regularly and clean it with a damp, soft cloth to enjoy your wicker furniture for years to come.